The Ultrasound Laboratory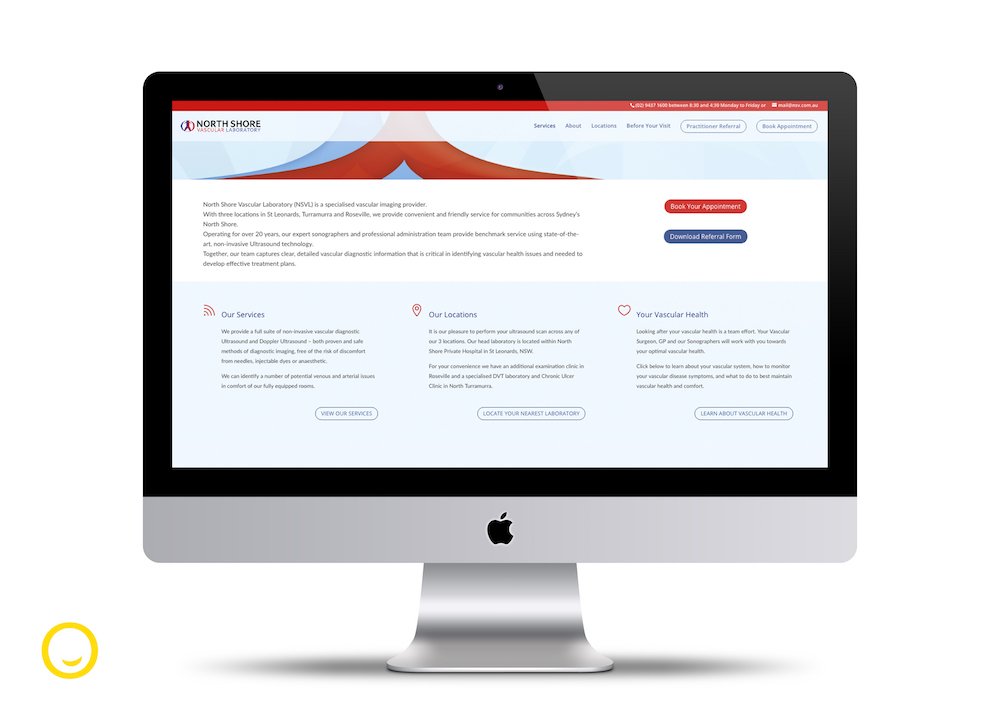 Technical & Industry Writing
The project
This diagnostic ultrasound laboratory has three locations in Sydney but had no web presence. The laboratory was in need of an overhaul of all print and digital assets. A great time to modernise the entire brand, update the information and better present the offering of the laboratory
Products:
Logo, Website, Corporate documents, Medical documents, Google My Business listing and SEO.
Disciplines:
Web design, Graphic Design, Copywriting, Web Development and Maintenance, Logo Design and Branding, Copywriting, Google Development.
The service
This vascular ultrasound laboratory came to CYNCO through a referral from a CYNCO client. Their suite of print assets was incomplete and their website, non-existent.
CYNCO developed their website and designed the interface with special consideration to the elderly audience, who make up the majority of patients needing this specialised ultrasound service. Navigation is minimal, contact details are large and generalised site patient information is intentionally brief because patient care is highly personalised, needing one-on-one advice.
Referral forms, appointment cards and business cards create the suite of print design required. The dated logo was redesigned to be sharper and modernised to better present the state-of-the-art facilities of the laboratory.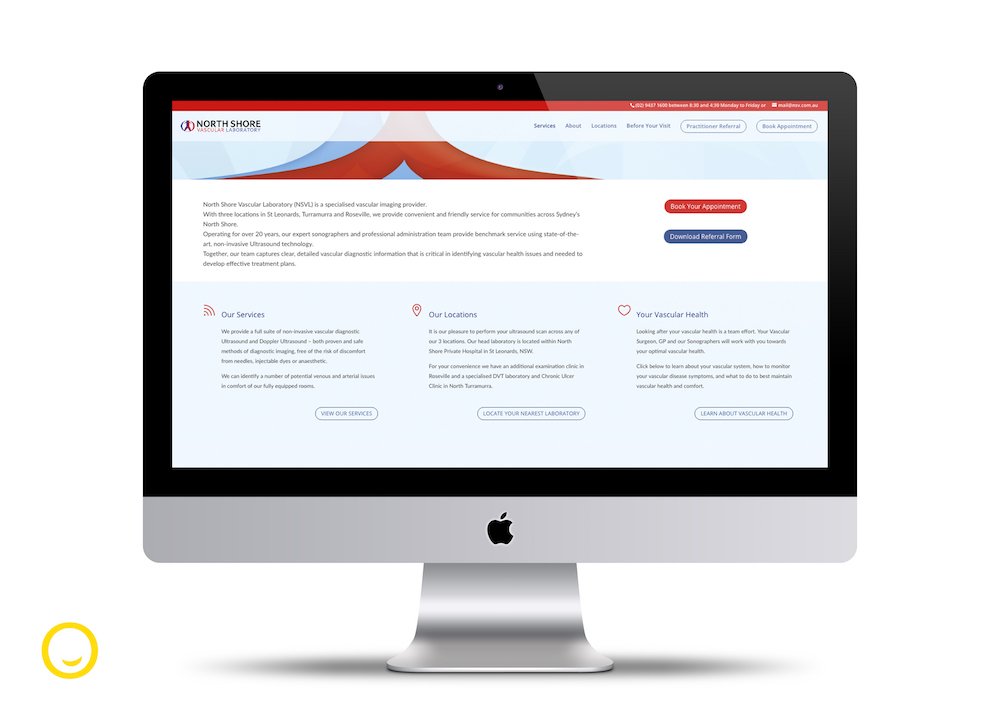 Leave it with me.
Do you need a dedicated and professional 'driver' for your next creative project?
Consider me Your Creative Concierge.
Get in touch today.
Contact Cyn
Read More